This winter's wind and rain has played havoc on the Sausalito anchor-outs, and many of their boats have fetched up on the Tiburon shore. Here is a Dead Boat Society gallery gathered since January.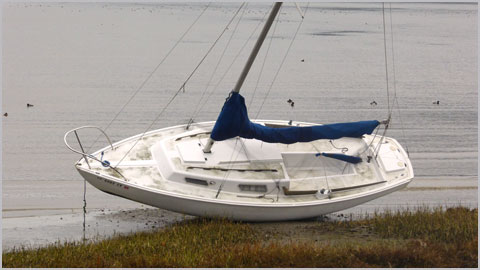 A pretty Pearson. It was towed out on the next high tide. Hopefully it was reunited with its owner or at least a new one. ©2017 norcalsailing.com
Also remarkable is the quantity of accessories washed up on the shore. Life jackets, flotation cushions, hatch boards, planks, fuel jugs, buckets, coolers, odd bits of Styrofoam, and unidentifiable pieces of plastic abound — not to mention dinghies, kayaks and other tenders.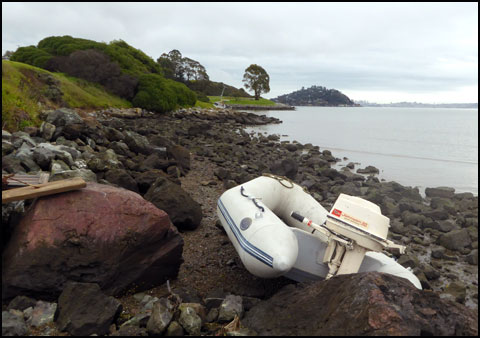 Even inflatables ended up on shore. This one looked in fine shape considering its journey. ©2017 norcalsailing.com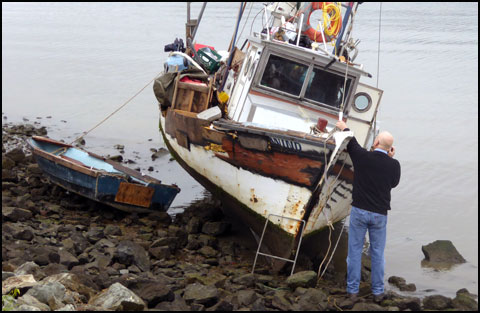 An old fishing boat and its tender. ©2017 norcalsailing.com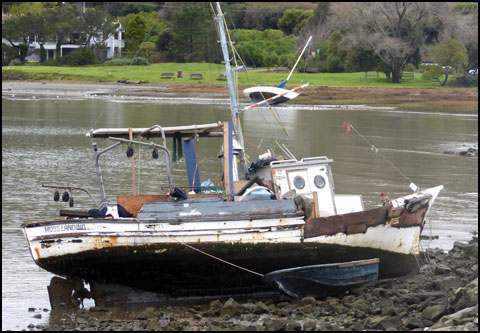 The fishing boat was finally towed away with the Pearson. ©2017 norcalsailing.com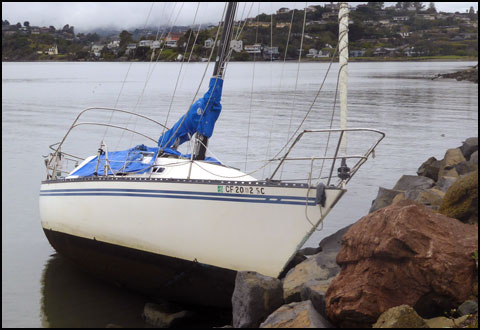 It looks like someone invested in a nice Harken roller furler. ©2017 norcalsailing.com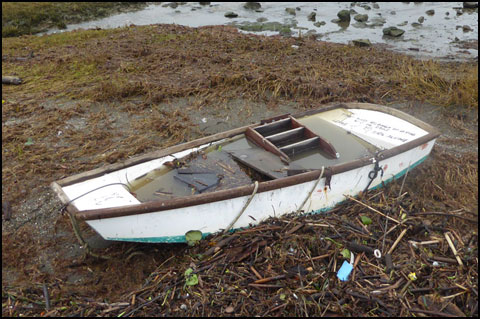 Maybe the only way to get off your boat before big winds. Hopefully the owner was safe ashore. ©2017 norcalsailing.com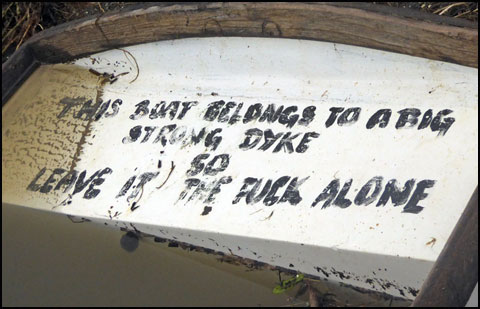 Don't be messing about with her boat. ©2017 norcalsailing.com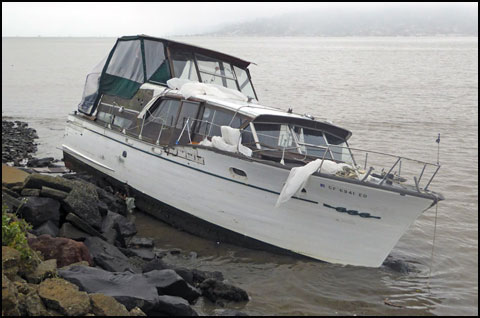 On February 7, this wooden classic was spotted with a hole below the waterline along her starboard beam, and her bow was leaking fuel. She's still there. ©2017 norcalsailing.com