In the Clipper Round the World Race, Team California has lost their rig in a knockdown about 1,000 nm northeast of the Hawaiian Islands. The conditions were reported to be heavy seas and 50 knots of wind. For more go to www.clipperroundtheworld.com.
The eccentric voyage of the Plastiki is underway, and Erik Simonson has all the details at http://www.pressure-drop.us. You can also check out Plastiki's slick website at www.theplastiki.com.
The boys on Groupama 3 have broken the Jules Verne record, around the world nonstop, with Bay Area navigator Stan Honey showing them the way. He's going to make it big someday.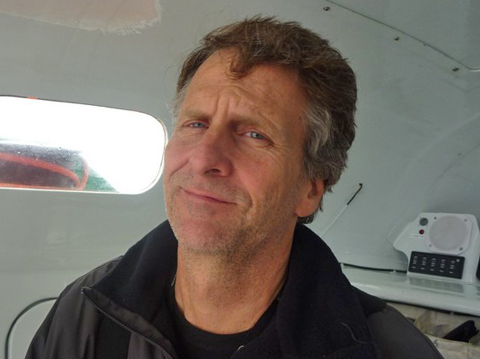 Palo Alto's Stan Honey (above), with French skipper Franck Cammas, and the Groupama 3 crew, just sailed around the world faster than anyone else. ©2010 Groupama 3
Check out www.cammas-groupama.com/en for all the info.